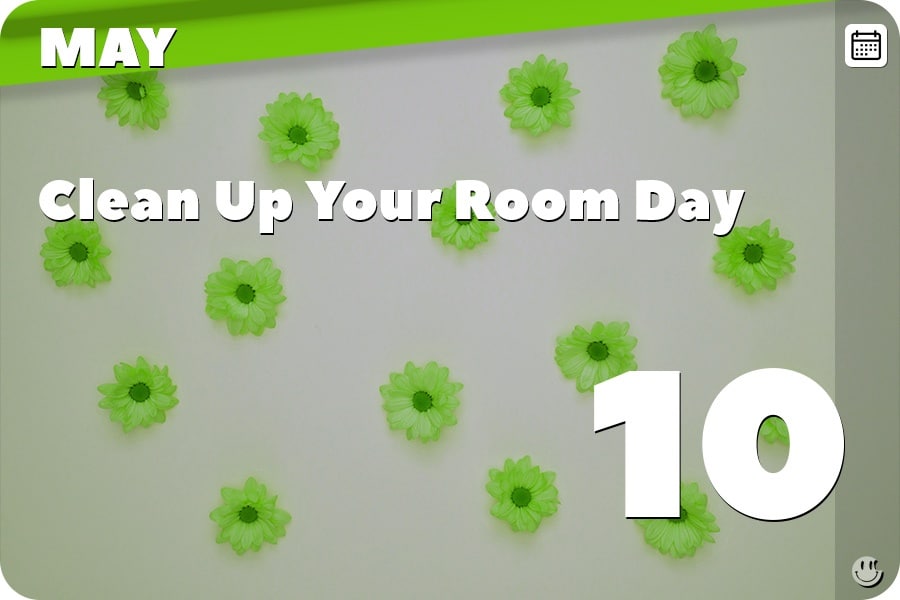 May 10 Facts, Fun Trivia and History
May 10 History Highlights
1774 – Louis XVI and Marie Antoinette became King and Queen of France
1908 – Mother's Day is observed for the first time in the United States, in Grafton, West Virginia.
Mother's Day in Mexico is a set date of May 10th every year, unlike most other countries where it lands on a Sunday.
May 10, 1953 Birthday (fictional) John Constantine, DC Comics
May 10 Annually (fiction) Wacking Day in Springfield, The Simpsons, Cartoon, TV
If you were born on May 10th,
You were likely conceived the week of… August 17th (prior year)
Mother's Day History
The modern holiday of Mother's Day was first celebrated in 1908 when Anna Jarvis held a memorial for her mother in West Virginia. There were Ancient versions of Mother's Days, but they were more about fertility and birth.
Anna's idea to make Mother's Day a real holiday in the United States began in 1905, the year her own mother, Ann Jarvis, died. Anna wanted to honor her mother by continuing the work she started and to set aside a day to honor all mothers because she believed a mother is "the person who has done more for you than anyone in the world".

In 1868, Anna's mother was Ann Jarvis, and she wanted to reunite families that had been divided during the Civil War – so she created The "Mother's Friendship Day" Committee. During the war, she organized what she called "Mother's Day Work Clubs" to improve sanitation and health for both Union and Confederate soldiers for a typhoid outbreak, which was a big problem. Anna really recognized the importance of mothers, through her own mother's actions.

By 1911 every U.S. state observed the holiday one way or another, both formally and informally. In 1914, Woodrow Wilson signed a proclamation designating Mother's Day, held on the second Sunday in May, as a national holiday to honor mothers.

Anna Jarvis was particular about the spelling – APOSTROPHE – S, to "be a singular possessive, for each family to honor its own mother, not a plural possessive commemorating all mothers in the world."
May 10 is…
Clean Up Your Room Day
Shrimp Day
Windmill Day
May 10 Birthday Quotes
"My heroes are the ones who survived doing it wrong, who made mistakes, but recovered from them."
– Bono
"Do it big, do it right, and do it with style."
– Fred Astaire
"I'm not vicious really. I consider myself to be kindhearted. I love my mum."
– Sid Vicious
"When people ask how have I kept on top, I have to say with the help of every photographer, make-up artist, and hairdresser I've ever worked with."
– Linda Evangelista
"Dream up the kind of world you want to live in. Dream out loud."
– Bono
May 10 Birthdays
1838 – John Wilkes Booth, American actor, assassin of Abraham Lincoln (died in 1865)
1899 – Fred Astaire, American actor, singer, and dancer (died in 1987)
1902 – David O. Selznick, American director and producer (died in 1965)
1922 – Nancy Walker, American character actress (died in 1992)
1955 – Mark David Chapman, American murderer
1957 – Sid Vicious, English singer and bass player (died in 1979)
1960 – Bono, Irish singer-songwriter, musician and activist
1965 – Linda Evangelista, Canadian model
May 10 History
1503 – Columbus stumbled across the Cayman Islands and dubbed them Las Tortugas, after the numerous sea turtles.
1824 – The National Gallery in London opened to the public.
1849 – A riot ensued at the Astor Opera House in Manhattan, New York City over a dispute between actors Edwin Forrest and William Charles Macready, killing at least 22 and injuring over 120
1860 – The discovery of two new elements – cesium (Cs) and rubidium (Rb), was announced by German chemists, Robert Bunsen and Gustav Robert Kirchhoff to the Berlin Academy of Scientists.
1869 – Union Pacific and Central Pacific railroads completed the Transcontinental Railroad.
1876 – The Centennial Exposition opened in Philadelphia
1877 – US President Rutherford B. Hayes has the White House's first telephone installed in the 'telegraph room.'
1879 – America's first archaeological society was formed in Boston Mass., the Archaeological Institute of America.
1893 – The Supreme Court of the United States rules in Nix v. Hedden that a tomato is a vegetable, not a fruit, under the Tariff Act of 1883. Scientifically, it is a fruit.
1924 – J. Edgar Hoover was named acting director of the Bureau of Investigation (now the FBI).
May 10, 1953 Birthday (fictional) John 'Hellblazer' Constantine, DC Comics
1975 – Sony's Betamax, the first home videocassette recorder, went on sale in Japan
1980 – The US Government gave Chrysler a $1.5 billion loan.
1986 #1 Hit May 10, 1986 – May 16, 1986: Pet Shop Boys – West End Girls
1994 – Nelson Rolihlahla Mandela was sworn in as the first black president of South Africa.
2003 #1 Hit May 10, 2003 – May 30, 2003: Sean Paul – Get Busy
2013 – One World Trade Center became the tallest building in the Western Hemisphere, at 1,776 feet.
Today's Random Trivia and Shower Thoughts
2000 years ago, there were probably people who had season tickets to the Roman Colosseum.

A theist and an atheist are separated by just a little space.

"On a dark desert highway, cool whip in my hair" #misunderstoodlyrics

The first person to buy Mentos and Diet Coke as a snack was probably really surprised.

Why didn't Frodo just ride an eagle to Mordor, and drop the ring in? He could have been back in the shire in time for afternoon tea.

"Honey in you're the one who stopped sleeping with me, OK. It'll be a year come April 20th. I remember the date exactly because it was Hitler's birthday." – Cliff Stern in Crimes and Misdemeanors  #moviequotes

On a scale of 1 to 10, 6 is like my 8th favorite number.

Sweden has an official font, called 'Sweden Sans' and it's used by its government ministries, agencies, and corporations.

It's only a matter of time before "autocorrect" leads to a major diplomatic incident.

"It ain't what they call you, it's what you answer to." – W.C. Fields

A group of Rattlesnakes is called a Rhumba.

The "Michelin Man" is named Bibendum and is one of the oldest trademarks in the world.
More Pop Culture History Resources