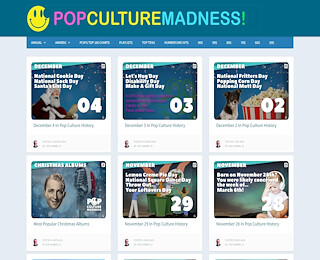 Are you searching for an online resource for sad songs to add to your personal collection? If so, you'll find PopCultureMadness.com to be the best online hub you've ever visited. Their impressive lists of music are categorized by years of interest and special interest, so if you feel the need to get lost in some retro or modern sad songs, you'll find exactly what you're looking for in their inventory.
"Sad Songs' is one of the most-clicked categories on PopCultureMadness- and for good reason! Who doesn't love to get carried away by their favorite old sad song that can bring back memories or stir the heart? Sad songs are meant to make you cry, but can also make you feel really good inside.
The list of the Saddest Sad Song List by PopCultureMadness includes 100 song titles, however we'll include the top 15 of them here for review. You may or may not agree with the order of the list, but that's only because sad songs are not the same for everyone. The same song that makes you cry may not evoke the same emotions from someone else.
Take a closer look at the list PopCultureMadness has put together and see if you agree with some of their picks:
- He Stopped Loving Her Today by George Jones (It's hard to argue with this one)
- The End of the World by Skeeter Davis
- Last Kiss by J Frank Wilson from Pearl Jam
- Tears in Heaven by Eric Clapton
- Alone Again, Naturally by Gilbert O Sullivan
- Concrete Angel by Martina McBride
- I'll Be There by Escape Club
- Send in the Clowns by Judy Collins
- The End of the Road by Boys II Men
- Hurt So Bad by Little Anthony and the Imperials
- It's Hard to Say Goodbye to Yesterday by Boys II Men
- Teen Angel by Mark Dinning
- Goodbye to Love by The Carpenters
- Crying by Roy Orbison
- Cry Me a River by Julie London
Some of the sad songs we felt belonged higher up in the list but didn't make the top 15 included:
- Wish You Were Here by Pink Floyd
- Rainy Days and Mondays by The Carpenters
- I Will Remember You by Sarah McLachlan
- Cat's in the Cradle by Harry Chapin
- I Am A Rock by Simon and Garfunkle
- Total Eclipse of the Heart by Bonnie Tyler
- How Can You Mend a Broken Heart by The Bee Gees
- You'll Think of Me by Keith Urban
- Vincent by Don McLean
There are truly so many great sad songs, it's an impossible task to create the perfect list. If you didn't find your favorites on the list, don't worry- there are many, many more on PCM's list of the Saddest
Sad Songs
list. If you happen to know the year or the decade your favorite sad song was released in, you can quickly find it by clicking on the year or release, or scroll down the sad song list and you're bound to find it.
Check out the biggest online hub for music and add one or two of them to your personal collection for that special time when you need a good cry.